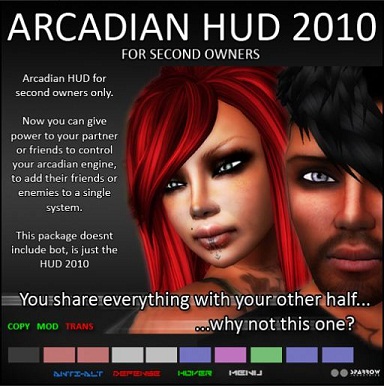 This weekend Arcadian HUD for Second Owners on Weekend Special Offer! 50% Discount! For members of Sparrow Industries group wearing group tag there is additional 50%. If you use Special Offer vendor the price drops for new 25%... Regular price for this HUD is 600 L$. This weekend it is 300 L$ for everyone. For group members it is 150 L$. IF you have time to wait at

Special Offer vendor it is even 25% less...
Do not miss this opportunity!
WARNING: Second-owner HUD means that you are not the owner of the bot and you will have limited abilities.
This special offer ends on Sunday,

25

th!! (Second Life Midnight).
Yours,
Sparrow Industries Team
For more information visit Sparrow Industries Main Store @ Kimberley!